Doug Clark
Doug has been a part of many organizations that support community. Some of the many organizations he is affiliated with are Olympic Motor Escort, Goldwing Riders Association, Command Evaluation and Review , Puget Sound and Naval Shipyard, Haven Lake Property Owners and the Port Orchard Police Department. He has served at The HUB as the Vice President on The Board of Directors and is currently the President.
Judy Honsowetz
*intro coming soon*
Michelle Ozaki
*Pic and intro to come soon*
Shalini Chatan
*intro to come soon*
 Dale Murphy
Dale served as a Lead Man and Foreman at Amtrak for 20 years. He decided then to pursue his dream of being a Real Estate Broker. He is currently a Realtor at Reid Real Estate in Belfair. His wife, Megan, and him have 3 children and enjoy helping their community and spending time exploring with their growing family.
Jose Orona
*intro to come soon*
Dnitra Ayers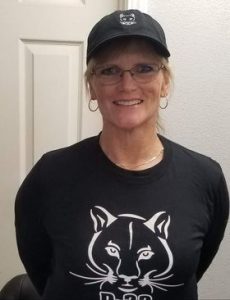 Dnitra is a board member at 2 different organizations. She also works with her husband at Ayers Automotives. She loves cats, enjoys kayaking, and helping the community.