Dale Murphy
Dale is currently the Board President. Dale served as a Lead Man and Foreman at Amtrak for 20 years. He decided then to pursue his dream of being a Real Estate Broker. He is currently a Realtor at Reid Real Estate in Belfair. His wife, Megan, and him have 3 children and enjoy helping their community and spending time exploring with their growing family.
Judy Honsowetz
*intro & pic coming soon*
Shalini Chatan
*intro & pic coming soon*
Dnitra Ayers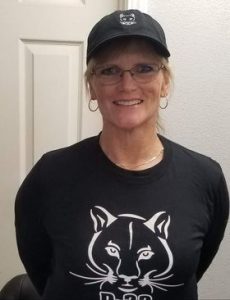 Dnitra is a board member at 2 different organizations. She also works with her husband at Ayers Automotives. She loves cats, enjoys kayaking, and helping the community.
Abraham Garner
I was born and raised in Mason County and will call it home for the rest of my life. I have my wife, Lisa, and I have been married 12 years. We have two kids and a 3-year-old German Shorthaired Pointer, Ronan.